THE ENGINEERING OFFICE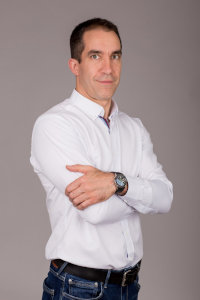 Welcome to TT Engineering Ltd. my name is Tibor Tar. I have graduated at the Budapest University of Technology and Economics as a Manufacturing Engineer M. Sc. I have been working in the industry for 20 years now. During this period of time, I solved lots of diverse and varied problems in the individual machinery engineering sector.
I ran my own business since 2014, I am the 100% owner of it and there are no shareholders behind me.
I do take the responsibility for the design work and for the machines that are released. I live from what I design and build, and I will do in long term so my primary goal is to fulfil my customers' requirements and keep them satisfied.
Each customer and each project have the same importance for me and for my young engineer colleagues, from the single part modelling to the complete technology and machine development.
The companies to whom we worked with all know that a project is not finished with delivering and commissioning. We provide full support for all our products.
The only solution for us is the perfect solution what is not easy to reach and realize.
We do our best to provide quick and simple solution, we can solve almost every engineering problem, we love the challenges.
Best Regards,
Tibor Tar
Managing Director