ABOUT US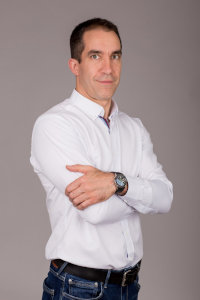 Welcome to my website, my name is Tibor Tar. I have graduated at the Budapest University of Technology and Economics as a Manufacturing Engineer M. Sc. I have been working in the industry for more than 20 years now. I took my expert oath in 2016, I am registered as a judicial expert at the Ministry of Justice, my field of expertise is the manufacturing of agricultural machinery.
Since 2014, I have been running my own business, the TT Engineering Office, of which I am the sole owner. I do take the responsibility for the design work and for the machines that are released. I live from what I design and build, and I will do in long term, so my primary goal is to fulfil my customers' requirements and keep them satisfied.
For me and my young team of engineers, every customer and every assignment are very important, from the drawing of a simple part to the technological development of complete single purpose machine or production line.
Since 2016, I have been continuously performing expert activities for private persons, courts, prosecutors' offices, the Police and the National Tax and Customs Agency.
I also have an International Welding Engineer (IWE) and International Welding Inspector (IWI-C) diploma, which are accepted in all countries of the world. I am a registered member of the International Welding Institute. I work as a welding engineer throughout the country.
I am a member of the Hungarian Chamber of Judicial Experts and the National Chamber of Agricultural Economics.
Best Regards,
Tibor Tar
Managing Director